3 tags
Circle Jerk
Is everyone else oh so very over the circle jerk that that is the cast and director of Lincoln? I watched those interviews with those blowholes on The Oprah Channel and my god these people with the compliments! It just seems like it was one "Oh yes, working with Steven, he's remarkable." and a "Daniel was so entwined with his character…" after another. And it's like OH MY GOD WE GET IT WHITE...
2 tags
Oh yeah i meant to tell you:
I went to the Fiona Apple concert a week ago and it CHANGED MY LIFE. For the better. So I'm a little better than you.
Captain Brunch
So I've never been a big fan of breakfast. If I do eat it, it's usually accompanied by a cartoon character pushing it's sugary realness by telling me how gr-r-reat it is. Breakfast is just dressed-up bread. Pancakes, waffles, muffins, french toast, it's all one form of bread mixed with some other sweet shit made to irritate my stomach. If I wanted bread, I'd eat a...
6 tags
Lets Talk About Boys:
I've been thinking a lot a lot about homo-sex and our homo qualifications of sexual identity, what defines us as men, and how we express that. Dane has me thinking about this, mostly because of his brilliant grindr profile. There seems to be a prominent, more accepted, and sexually arousing male archetype everyone flocks to. "Well, I'm a man, I like men." seems to be said...
3 tags
Sam Jackson's iPhone Commercial Comes on the TV
Me: [almost crying] Oh my god, that was so wonderful! I loooooove that they're using people i love on the commercials.
Daniel: Isaac, you know it's just like, a commercial.
Me: So what, i LOVE him!
Daniel: For a phone.
Me: [cries]
1 tag
Let's Just Say
I talk about my sex life a lot. It might sometimes be embellished for twitter, but for the most part I'm free and eager to talk about it in person, with friends, with strangers, with white people. I don't know if maybe I'm having a crisis of self-doubt or what, but i'm thinking of gathering all my past sexcapades and referring to them with one fictional man's name....
4 tags
Watched the Trailer to Hunger Games:
Never read the Hunger Games. Don't know anything about it. Watched the trailer and here's what I'm assuming it's about: Two ridiculously good-looking people in the woods, but also live in a concentration camp, discuss leaving and moving to the woods. There's spaceships out there, be careful. Then the main character girl is comforting another younger/smaller girl (her...
Can We Talk About Bad Girls Club?
Watched an episode of Bad Girls Club for the very first time yesterday, and let's take some time discussing plot lines the Oxygen Network is transmitting for our viewing pleasure, shall we? In this episode (Season 8, episode 8), the girls (I'm assuming they're all bad) invite some boys (Also these boys must be Bad Boys) over to the house. One girl with the neon hair gets mad...
"My necklace hits my chest and I hit it in the dashboard and I bang it on my..."
– My father sings Bad Girls.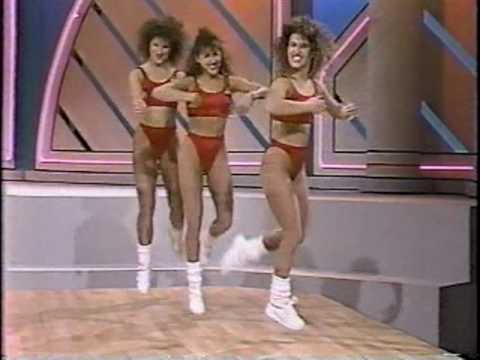 Went grocery shopping with my mother today:
Me: Damn! Hey, do you need seven pounds of baked beans?
Mother: No i don't but you know who does?
Me: Who?
Mother: Some of those crazy Mormon people.
My Top Ten List of 2011 (in no particular order)
9: Eating meat again. 10: The fact that my mother didn't name me Mandy Patinkin. 8: Heathers (1989), seriously, on all my top ten lists. 4: Meeting some internet friends, and not getting murdered by any of them. 7: Chicago. 5: Seeing my little sister graduate, someone's gotta be a good P.R. kid. Sure as shit isn't me. 6: My friends and their affection blah blah blah. 2:...
She'd give anything:
(Lucinda Williams comes on the radio, playing a mad guitar riff)
Mother: I'd cut off my left nipple to play a guitar like that.
Me: You'd give your nipple, really?
Mother: Shit, I'd cut off BOTH nipples to play guitar like that.
How to get a job at church, according to my...
Mother: Well you gotta keep looking for another job.
Me: Yeah this one isn't good enough.
Mother: You need to start volunteering at the church, and work under that secretary.
Me: I'll kill her, and replace her!
Mother: Or you could just call her ugly until she kills herself.
Me: What?
Mother: Or that she smells, or has a dried up vagina. Wouldn't be that hard.
Father: Did you just say 'dried up vagina'?
Mother: People have killed themselves for less.
georgecocksman-deactivated20120 asked: Do you think I'll ever be making pottery and you'll be a ghost and you'll guide my hands?
Ask me things, I'm lonely. →
Anonymous asked: you're like totally the worst person i have ever even seen on tumblr..i don't even know you but i like totally hate you ;)
Ranting at 3 in the morning:
I finally finished the what was left on my DVR of The Rachel Zoe Project. We may agree, besides The A-List and Project Runway, it could be the gayest show on our television screens. (Sue me for being sterotypical) That being said, its core problems are heterosexual. After visually bathing us in beautiful dresses, what seems to be a never-ending hair and makeup gab session with her glorious...
Halloween, through the ages:
Me (4 yrs old): Mama, I wanna be Little Mermaid for Halloween!
Mother: How about you be King Triton?
Me: Yay!
Me (5yrs old): Mama, i wanna be I Dream of Jeannie for halloween!
Mother: How about you be Aladdin's Genie?
Me: Yay!
Me (6yrs old): Mama, I wanna be a fairy from FernGully for Halloween!
Mother: Wasn't there a boy-fairy? Pips?
Me: Yay!
Me (10 yrs old): Mama, i think I like boys.
Mother: No shit, Sherlock.
changing my life.
So this Halloween
I'm not dressing up as anything, really. my mother wouldn't be proud. So I've devised a list of things to say to strangers when they ask me what I am: my mother's disappointment a moviegoer Ryan Gosling (on an off day) a ghost skeptic a landlord a zombie victim (before) Shia Labeouf's douchebag friend Trey Smith (you know, the eldest Smith child?) a...
1 tag
i just watched Blue Valentine
and it fucking ruined me.
"Sometime i be like: what the fuck am i gonna do tonight because its halloween..."
– Me, to myself just now.
mysteriousbat-deactivated201111 asked: Am I Pretty?
mighty-chango-deactivated201212 asked: What's the most annoying thing that you experience on a regular basis?
ask me things RIGHT NOW →
Oh yeah, I Played Barbies the Other Day:
Babysat a three year old and she brought four Barbies over to play with. so we sat on my balcony and gave it a whirl. Yes, to answer your question this gay played with Barbies back in the day. This little girl brought over Barbie Snow White, Barbie Cinderella, Ken, and Barbie Tyra Banks. Here's what we did, as Barbies, in order: We brushed our hair, Tyra's weave was a mess, Snow...
Tuesday Truthsday
1: In my timezone, it's already Wednesday. 2: I usually have a hard time spelling "Wednesday". It doesn't look how it's spelled. 3: This past weekend i went to the "mountains". It was really someone's house, it was like being in a two story hotel for a day, i enjoyed myself because i stayed indoors, mostly. 4: Uh, ALSO: leave it to me going to...
i'm so bored (and probably drunk) ask away suga. →
1 tag
Anyone else seriously missing Step By Step?